Dental Clinic and Oral Surgery in the heart of Budapest
Our specialist are committed to the painless art of professional healing.
Our Clinic tends to achieve the pain-free and creative healing.Our mission is to ensure dental surgery requiring professional knowledge in soothing environment, with guaranteeing the latest anesthetic techniques ('Magic Wand').
Poncz Dental's main aim is provide a truly patient-centered primary care between pleasant, calm and aesthetic circumstances. We wanted to create a service where professional background is coupling with expertise and friendly atmosphere. We lay special attention on demanding children's dentistry.
In our dental offices every of our patients receive personalized care in expert hands in a quiet environment.
Our team
Poncz Dental Budapest & Poncz Dental Monor
Our prepared, dedicated, ambitious and enthusiastic professionals welcome our Patients.
Professional team with many years of experience
Precision oral surgery
Painlessness anesthesia technique
Premium category equipment and tools
Price list
Dental treatments
Diagnostics
Oral examination, preparation of treatment plan 30 EUR
Intraoral X-ray 10 EUR
Digital panoramic X-ray 25 EUR
CBCT 70 EUR
Oral hygiene
Professional tooth cleaning (plaque removal, intraoral power jet, polishing) 70 EUR
Teeth whitening, tooth jewelry
Beyond bleaching 300 EUR
Tooth Jewelry 60 EUR
Parodontological treatment
Subgingival cleaning (curette) with a flap 70 EUR / quadrant
Conservative and aesthetic dentistry
Aesthetic tooth filling 60- 90 EUR
Inlay/ Onlay composite 180 EUR
Inlay/ Onlay ceramic 280 EUR
Porcelain veneer 300 EUR
Invisible aligner 150 EUR/ each
Endodontics ( root canal )
Root canal treatment 80- 130 EUR
Microscopic root canal treatment 300-470 EUR
Prosthetic dentistry
Post and core 80 – 105 EUR
Crown/ Bridge
Temporary crown 27 EUR
Ceramic crown (containing metal) 170 EUR
Zirconium crown (metal free) 300 EUR
Implant crown ceramic 190 EUR
Implant crown zirconia 320 EUR
Dental bridge price is calculated as per unit bases
Dentures
Implant- supported overdenture 1 400 EUR
Removable plastic denture 410 EUR
Removable metal contained denture 520 EUR
Precision attachment partial metal contained denture 1 150 EUR
Mini implants supported removable dentures
Denture with 2 mini implants (ball attachment) 1 500 EUR
Denture with 4 mini implants (ball attachment) 1 750 EUR
Oral Surgery
Tooth extraction 90 EUR
Wisdom tooth extraction 130- 160 EUR
Surgical tooth extraction 130- 160 EUR
Impacted tooth surgical extraction 130- 160 EUR
Apical resection with cystectomy 130- 160 EUR
Implantology
Dental implants 560 EUR – 750 EUR
Alpha Bio, Astra Tech and Ankylos implant systems are available
Implant abutment 200- 350 EUR
Sinus lift 250 EUR/ side (+ bone graft + membrane)
Bone augmentation 200 EUR / 0,5 gr
Resorbable membrane 250 EUR
2 Mini implants + denture (ball attachement) 1 500 EUR
4 Mini implants + denture (ball attachement) 1 750 EUR
IV sedation + anaesthetic supervision 350 EUR- 900 EUR
Guarantee
Composite tooth filling: 2 years
Metal ceramic prosthesis: 3 years
Zirconium prosthesis: 4 years
Inlay / onlay: 4 years
Astra Tech, Ankylos and Alpha Bio Implants: a lifelong guarantee

The warranty is valid with observation of the prescribed, typically semi-annual, control tests.
Payment options
Cash
Credit cards (Poncz Dental Budapest): VISA, MasterCard
Our international Parner: MEDIGO
quick & easy
Schedule an appointment
Click on the link below,
or call us:
Poncz Dental Budapest: +36 30 711 8755
Poncz Dental Monor: +36 29 412 873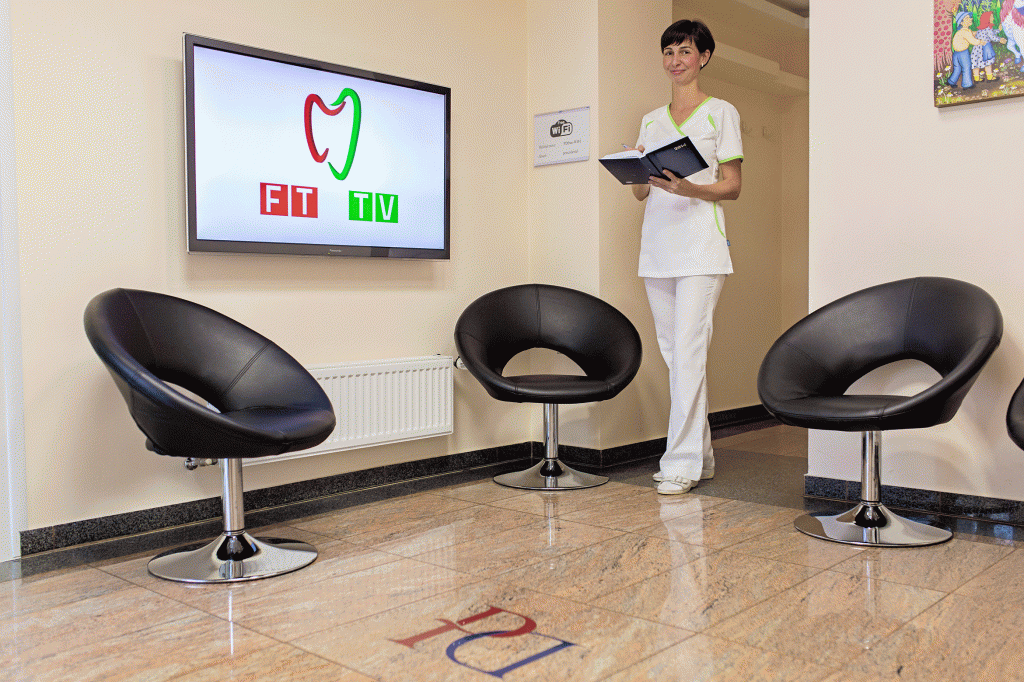 "All on 4" treatment – Nobel Biocare
PLEASE WATCH THE SHORT PRESENTATION
Who we recommend?
– Patients with total tooth loss
– Inadequate bones make it difficult to implant conventional implants
– Those who want to regain their desire and speech skills in a short time, and not least their self-confidence
Learn more
Contact
Contact us with confidence!
H-1095 Budapest, Soroksári Road 1
4. Staircase 2. Floor 2 Doorbell: 12
Open Hours
Mo - Fr: 8:00 - 19:00 Sa: Closed
Appointment
Online: Please click below and fill out the "Book Appointment" form and our staff will contact you soon.
Phone:+36 30 449 3365
E-mail: info@ponczdental.hu
Book an Appintment
Location
Poncz Dental Budapest is located at the bridgehead of Petőfi Bridge, in a frequented area of the city, near the city center, with beautiful Danube panorama.
Access and transport
Tram 2, 4, 6 Boráros tér
Bus 15, 23, 23E, 54, 55, 115, 212 Boráros tér
Metro M3 Ferenc körút
2200 Monor, Kossuth Lajos Street 81.
Entrance from the car parking
Open Hour
Mo - Fr: 8:00 - 19:00 Sa: Closed
Appointment
Online: Please click below and fill out the "Book Appointment" form and our staff will contact you soon.
Phone:+36 29 412 873
E-mail: info@ponczdental.hu
Book an Appintment